Receive invitations to exclusive events with top-notch speakers in the finest locations.
Join the
kraftwerk Round
Tables club!
When innovators from the digital communication industry gather round to talk about the hottest topics of our future, that's the Round Tables principle.
Join now to receive one of the limited free tickets for the first Round Tables happenings – if you can't make it to Vienna don't worry! Our members also gain exclusive access to our live stream!
Our knowledge and experience make us a successful sparring partner for strategy, concept, brand building and development, product development, new business models and, of course, digital change.
Hottest topics
of our future!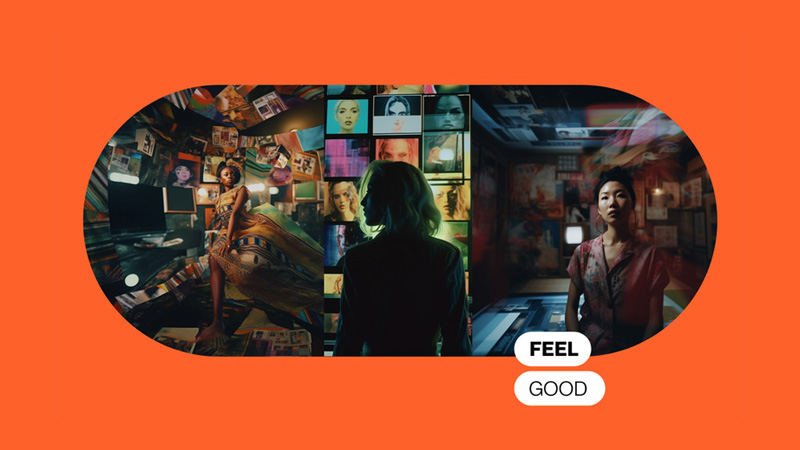 Past
KI kann eine wertvolle Unterstützung bieten, indem sie beispielsweise bei der Ideenfindung, beim Design oder bei der Erstellung von Inhalten hilft.
Stay curious and up to date! | Stay curious and up to date! | Stay curious and up to date! | Stay curious and up to date! | Stay curious and up to date! | Stay curious and up to date! | Stay curious and up to date! | Stay curious and up to date! | Stay curious and up to date! | Stay curious and up to date! | Stay curious and up to date! | Stay curious and up to date! | Stay curious and up to date! | Stay curious and up to date! | Stay curious and up to date! | Stay curious and up to date! | Stay curious and up to date! | Stay curious and up to date! | Stay curious and up to date! | Stay curious and up to date! |
Get ready for exciting discourses | Get ready for exciting discourses | Get ready for exciting discourses | Get ready for exciting discourses | Get ready for exciting discourses | Get ready for exciting discourses | Get ready for exciting discourses | Get ready for exciting discourses | Get ready for exciting discourses | Get ready for exciting discourses | Get ready for exciting discourses | Get ready for exciting discourses | Get ready for exciting discourses | Get ready for exciting discourses | Get ready for exciting discourses | Get ready for exciting discourses | Get ready for exciting discourses | Get ready for exciting discourses | Get ready for exciting discourses | Get ready for exciting discourses | Get ready for exciting discourses | Get ready for exciting discourses | Get ready for exciting discourses | Get ready for exciting discourses | Get ready for exciting discourses |
Gain exclusive access to our live stream | Gain exclusive access to our live stream | Gain exclusive access to our live stream | Gain exclusive access to our live stream | Gain exclusive access to our live stream | Gain exclusive access to our live stream | Gain exclusive access to our live stream | Gain exclusive access to our live stream | Gain exclusive access to our live stream | Gain exclusive access to our live stream | Gain exclusive access to our live stream | Gain exclusive access to our live stream | Gain exclusive access to our live stream | Gain exclusive access to our live stream | Gain exclusive access to our live stream | Gain exclusive access to our live stream | Gain exclusive access to our live stream | Gain exclusive access to our live stream | Gain exclusive access to our live stream | Gain exclusive access to our live stream |
"Data science can go where the human brains can't go!"
João Pires da Cruz
DATA-SCIENCE-EXPERT & CO-FOUNDER CLOSER
"Partnerships and networks are important to master the challenge of transformation. Change only works if we work together!"
Heimo Hammer
FOUNDER, KRAFTWERK AGENCY FOR NEW COMMUNICATION
"Many Austrian companies are innovation-driven, simply because the otherwise would not survive the competition on the market."
Wolfgang Güttel
CONSULTANT & UNIV. PROF. TU VIENNA
Join the
Round Tables Club
Join the
Round Tables Club